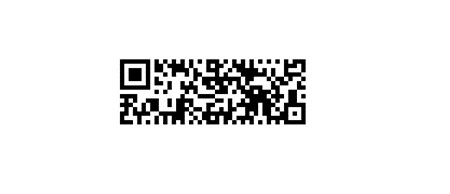 rMQR Code is a matrix-type, two-dimensional code that is easy to read and can store large amounts of information, while being a rectangular shape that makes it easy to print in narrow spaces. It addresses the need to print in narrow spaces where conventional QR Code could not be printed, and to store more information than possible with Micro QR Code.
rMQR Code Features
Feature 1: Rectangular for long, narrow margins
rMQR Code saves space by reducing the number of eye-shaped "finder patterns" from "three" to "one and a half". The adoption of a space-saving rectangular shape means it can be used for narrow or thin workpieces.
Feature 2: Large capacity
Capable of storing up to 361 numeric characters, rMQR Code offers both large capacity and compact size.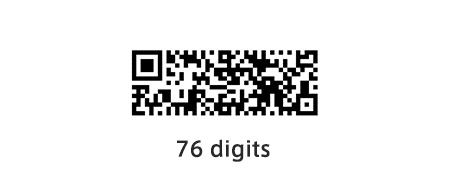 Feature 3: Rapid scanning
The same 3 "patterns" as QR Code have been further developed. The same rapid scanning as that for conventional QR Code has been realized by reading modules to detect distortion.
rMQR Code Specifications
rMQR Code is a code with a wide variety of module configurations.
It can store a minimum of 12 digits in 7 vertically-arranged modules by 43 horizontally-arranged modules, and a maximum of approximately 361 characters in 17 by 139 modules.

Comparison with QR Code & Micro QR Code
・Correlation between code height and amount of information
・Code size example (0.25 mm/module)
・Version / Information
Anticipated rMQR Code Applications
Denso Wave's rMQR-readable products
To read rMQR, update the firmware to the latest version.
Denso Wave's rMQR generation capable software