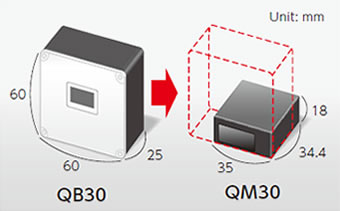 DENSO WAVE's Smallest and Lightest Scanner Ever
The QM30 series is equipped with the newest module developed in-house by DENSO WAVE. The new module makes it possible to reduce the scanning lens surface area and shrinks the unit's volume to about 1/4* that of the previous product.
*Compared to QB30.
Compact Dimensions Ideal for Incorporation into Various Devices
At just 3.5 cm wide, the unit is ideal for incorporating into devices that couldn't otherwise accommodate a scanner. The QM30 helps design smaller scanner modules for space-saving installations.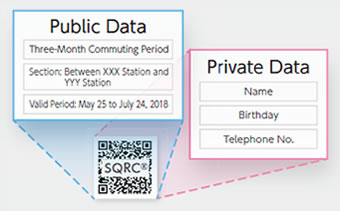 The QM30 supports SQRC with its enhanced security features and can be used for authenticity verification of high-security member ID cards and similar applications. The Q M 30 al so scans QR co des displ ayed on smartphones for payment purposes.
*Sales availability varies by country and region. Please contact us for more information.