The FD2 is a stationary scanner with a two-megapixel high-resolution sensor that can stably scan codes printed on both very small and large parts. Its palm-sized body is easy to install even in congested production lines. It contributes to DX at production sites by integrating the functionality needed to scan a wide variety of workpieces.

Supports rMQR Code Scanning
It can also scan the new QR code "rMQR Code," which enables printing in long, narrow spaces. It supports a broad range of applications. (The latest firmware update is required to scan this code.)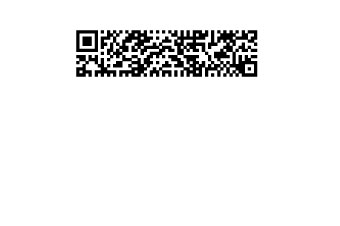 Feature 1: All-in-one functionality for scanning various codes.
It eliminates the need to select specific lenses and lighting for workpieces.
・All-in-one design that integrates a built-in auto-focus lens, high-intensity lighting, and specular reflection removal filter.

・Contributes to downsizing production lines with its small size and space-saving design.

・Auto focuses according to installation distance

・Automatically detects and adjusts optimal conditions from approximately two million parameters such as brightness, specular reflection control, filters, etc.

・Controls polarization and automatically sets optimum conditions for hairline metal materials and cylindrical curved surfaces with strong surface reflection, and even cast materials with weak reflection.


Feature 2: Automatically sets optimal scanning in three steps​
Feature 3: Available in two models with different scanning distances and fields of view to suit customer production lines
・Customers can choose from a standard field-of-view model that can be installed next to lines or at a high positions to scan a variety of workpieces or a wide field-of-view model for denser environments.

・Uses a high-resolution two-megapixel CMOS image sensor to support a variety of applications from extremely small workpieces to long-distance scanning.

・The lighting system uses an aluminum vapor deposition reflector to realize ultra-high definition and clear imaging.


Feature 4: Scans extremely small, damaged, curvatures, and deformed, as well as difficult-to-scan codes reliably.
・It can remove indistinct noise caused by the effects of label materials, dirt adhering to label surfaces, scratches, and discoloration to significantly improve the scan rate of damaged labels.
・Comes with a large LED that enables immediate confirmation of the operating status.

・Uses guide markers for intuitive positioning.

・Provides "Scanning Stability Output" and "Print Verification" to achieve reliable operation.​

*

Sales availability varies by country and region. Please contact us for more information.