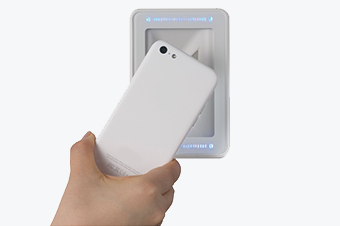 Feature 1
Perfect fit for scanning mobile QR codes and bar codes

Enables high-speed scanning of QR codes displayed on LCD screens.Excellent scanning performance for codes printed on paper, too.

* If protective lm is affixed to the LCD screen, code scanning performance may be affected.
Feature 2
Can scan codes displayed on large-screen smartphones

30% increase in scanning area from the previous model enables easier scanning.

*When scanning codes displayed on an LCD screen.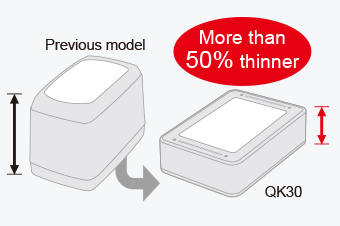 Feature 3
Compact design

More than 50% thickness reduction compared to the previous model further enhances mountability.
Feature 4
Stylish design

Sophisticated design suitable for use with smart devices.