– Today, on June 22, a preview site of the event is being launched, prior to the actual event from Thursday, July 16 to Saturday, 18, 2020 –
DENSO Robotics will hold its first global online exhibition "DENSO Robotics Online Expo 2020" for customers around the world for three days from Thursday, July 16 to Saturday, July 18, 2020. Visitor registration is scheduled to begin in late June.
Due to the global Covid-19 pandemic, exhibitions at physical venues have been cancelled or postponed one after another, while there is increasing demand for robots in production processes to ensure the safety of employees and stable operations at plants. DENSO Robotics has therefore decided to hold a global online exhibition, to support customers' business by giving them an opportunity to directly ask DENSO's engineers about its robots.
At the exhibition, visitors can watch a live streaming video of robot applications and remotely implement a group of software applications online. To make best use of this online event, visitors will be invited to a live tour of showing the actual demo machines in Japan, which they can listen to explanations by the engineers and ask them questions in real time to gain the deeper understanding of the benefits. Moreover, presentations and demonstrations about the exhibits, including their features and usage examples, will be held every day.
The live streaming video will feature RC9, a new robot controller that DENSO Robotics released in December last year, and how the company's VM and VL series of robots with high load capacity and a long arm are controlled by RC9 in an integrated manner. Another video about the features of DENSO Robotics Cloud, a support service based on cloud computing and the QR Code, will be made public for the first time.
Visitors will be able to remotely gain hands-on experience in operating both WINCAPS Plus, a group of programming software applications that can be used according to how customers use robots which is designed exclusively for picking operations by robots.
New robot controller RC9
To meet diverse customer needs ranging from cost-centered to high value-centered approaches, and from simple to complex applications, RC9 is a new robot controller independent of the drivers installed on industrial PCs, and so is more open and expandable. The event will display examples of using the controller in combination with DENSO robotics and peripheral devices.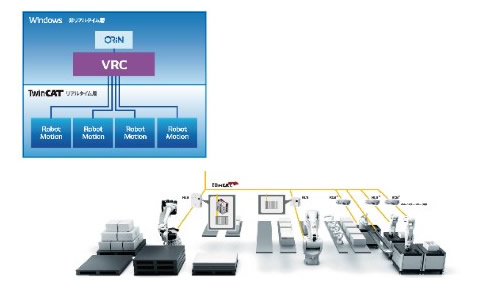 New VM and VL series of robots with high load capacity and a long arm
The VM series of robots is fully enclosed and has multiple well-designed built-in wires and pipes. Among DENSO's robots, the VL series has the highest load capacity of up to 40 kg and the longest arm of up to 2.5 m. The event will display examples of controlling these robots by RC9, DENSO's latest robot controller.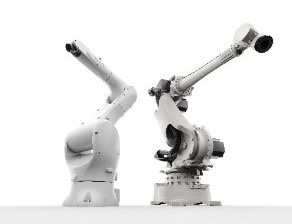 WINCAPS Plus to help customers select the most suitable application
WINCAPS Plus is a group of software applications to enhance the user experience in designing, introducing, operating, and maintaining robots. At the event, visitors can try remotely controlling five types of software that will be released as a first group.