BOOTH
Venue Map DENSO WAVE Booth: East Exhibition Halls E3-11

COBOTTA PRO
A high-speed collaborative robot with both high productivity and safety "COBOTTA PRO."
We will display that cutting-edge applications that perform collaborative tasks while cooperating with human movement and voice.
[A-01] Manufacturing Factories of the Future

A demonstration of a near-future manufacturing facility for mass-customization where the product is completed by two-arm robots without using any dedicated equipment or tools.

[A-02] Autonomous Transfer and Assembly System Using AMR

A demonstration of installing the COBOTTA PRO in an AMR (Autonomous Mobile Robot) to enable it to autonomously travel inside a process and automate a wide range of multi-process work, from assembly to screw tightening.

[A-03] Human and Robot Kickboard Collaborative Assembly Work

A demonstration of collaborative work for tire installation/removal and handle assembly for scooters. It showcases automation via collaborative robots that enable both communication and mutual assistance between people and robots.

[A-04] Simple, High-Accuracy Teaching System, Easy for Anyone to Use

A demonstration of the Fine Direct Teaching and Easy Block Programming assistance functions for solving the issues faced by people handling robots for the first time to experienced operators. Please try it out.
TwinCAT
Automation of Complex tasks utilizing real-time control software "TwinCAT."
Many of the latest applications utilizing the highly scalable real-time control software TwinCAT will be on display. We propose automation of high-difficulty tasks that can be realized by using RC9, which enables integrated control.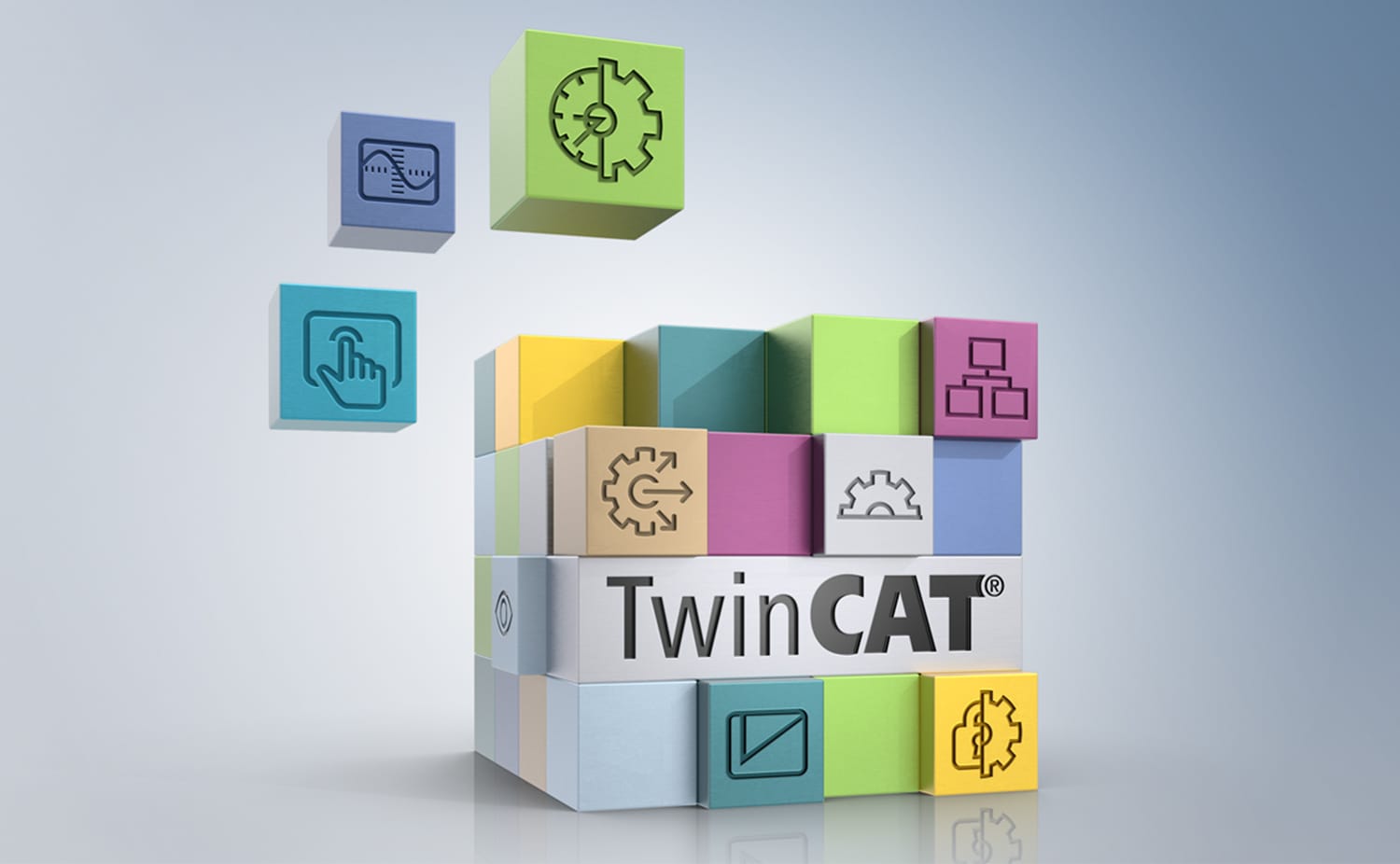 [B-01] Prealignment Workpiece Picking Using Machine Learning

A demonstration of extrapolating 3D information from image data retrieved by 2D cameras to achieve picking of quasi-aligned workpiece at an angle.

[B-02] Automation of Cable Routing Work Using Electronic Cams

A demonstration of using an electronic cam function to achieve synchronized control of robots and actuators to automate cable wiring, which is normally performed manually.

[B-03] Direct Robot Control Using the Voice Recognition Function

A demonstration of controlling a robot via voice commands.
This method enables robot operations to be easily performed when your hands are full. Please try it out.

[B-04] Direct Robot Control from G-Code

A demonstration of directly controlling a robot using G codes generated from CAD data, to reduce the work-hours of tasks that require complex paths, such as sealant application.

[B-05] Real-Time Synchronization Control Between the Robot and External Actuators Using RC9

A demonstration of synchronized realtime control of a VMB robot and XTS (linear transport system) to achieve non-stop robots. It showcases high-speed and high-precision bottle sorting and discharge without stopping the operation of the robot.

[B-06] Development Support and Control for Original Robots Using MC9

We propose the MC9 motion controller, developed based on the RC9, as a controller for original robots, and introduce a combination of the MC9 and a parallel link robot from 3rd party company.

[B-07] Real-Time Synchronization Control with XPlanar Guideless Floating Transfer System

A demonstration of synchronized realtime control of an HSR robot and Xplanar (eXtended planar motor system) to enable non-stop picking by tracking a movable element while the robot is performing planar motion. It showcases an optimal method for linking robots with an extended planar motor system.
AI Solution
AI solution for complex manual tasks that are difficult to verbalize through with AI.
We will show AI solution for complex manual tasks and reduce engineering implementation time and cost.
[C-01] Automatic Coffee Preparation Robot Using AI Skills, Capable of Responding to Orders in Natural Language

A demonstration of giving a robot voice commands to make coffee. ChatGPT is used to understand complex and ambiguous instructions and imitative AI learning is used to reproduce operations such as scooping, pouring, and mixing with high precision.

[C-02] Generation of Robot Programs Based on Natural Language Using ChatGPT

A demonstration of generating robot programs by conveying tasks to ChatGPT via natural language. Experience the near-future possibility of beginners without any specialized knowledge being able to easily handle robots.

[C-03] Masterless Picking Using 3D Vision Mech-Eye, Powered by AI

A demonstration of the deep learning technology of the Mech-Eye high-precision 3D vision system that utilizes AI to perform image recognition and picking work of everyday objects. It showcases picking with no workpiece left behind, enabled by an original hand with a newly-developed suction part that can move at any angle.

[C-04] High-Speed Workpiece Alignment with No Collisions Using Optimal Path Planning for Multiple Robots

A demonstration of using AI to automatically generate a route with the shortest cycle time where multiple robots and peripherals will not interfere with each other, and performing control with an electronic cam. This reduces the difficult programming and adjustment work required for operating multiple robots.

[C-05] Picking of Small, Transparent, and Glossy Workpieces Using 3D Vision Cambrian, Powered by AI

A demonstration of a Cambrian 3D vision system that enables bulk picking of small, transparent, and glossy workpieces, which conventional 3D machine vision systems have trouble with.
System Solution
System package provided by DENSO WAVE.
Introducing system packages for bulk picking, food production and laboratory automation.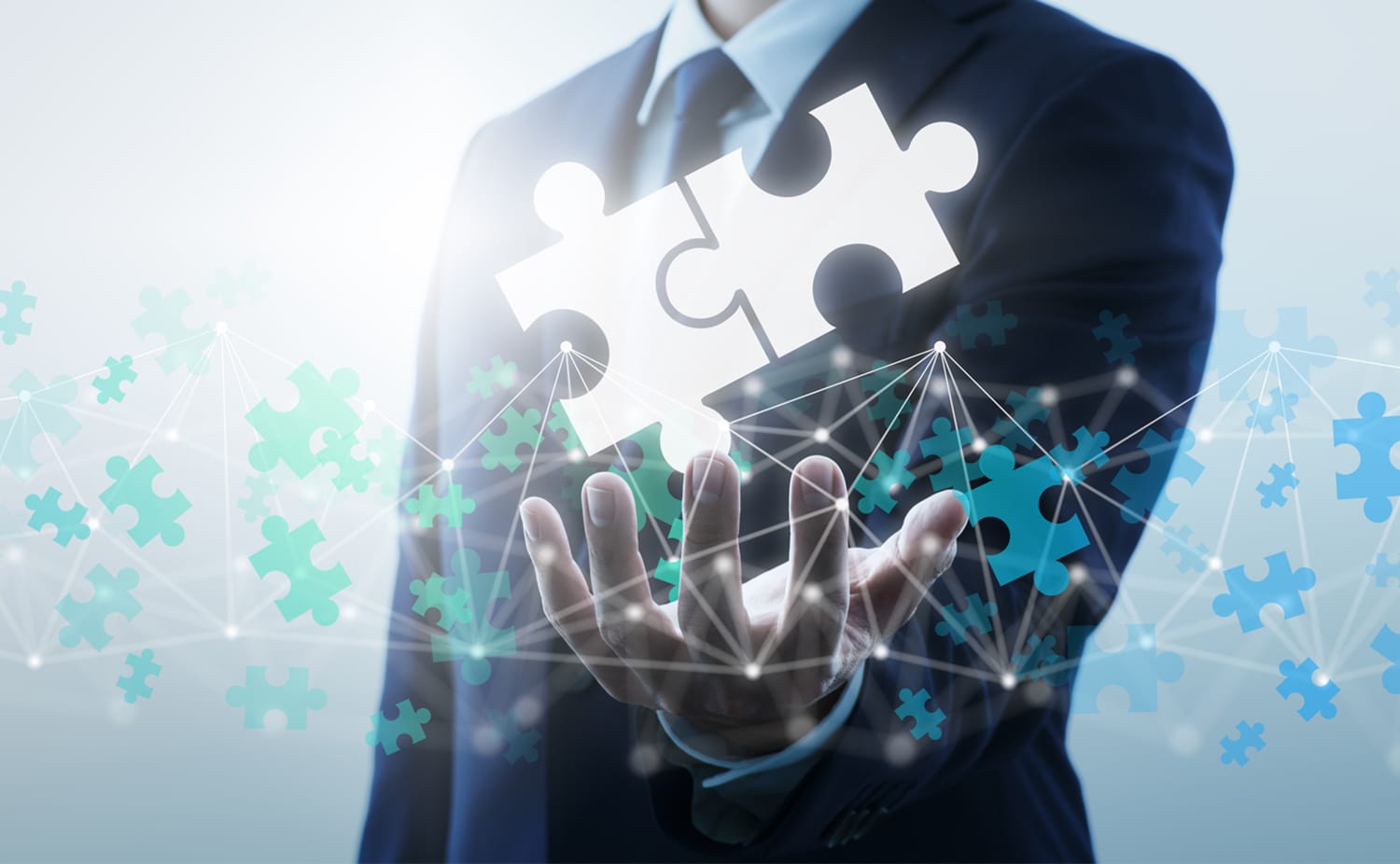 [D-01] COBOTTA LAB Laboratory Automation

A demonstration of automating a laboratory with a standard cell for the integrated control of an entire system via COBOTTA. It showcases the automation of powder weighing, pH measurement, mixing/stirring, filtering, and film generation, and a COBOTTA PRO in an AMR can transport the standard COBOTTA cell between processes.

[D-02] Curved Surface Polishing System Using Pose Tracker Sensors That Capture Human Motion

A demonstration of using robots to reproduce the polishing work unconsciously performed by skilled craftsmen. An imitative teaching method contributes to dramatic reductions in startup work because no programming is required.

[D-03] Support Service for Risk Assessment Deployment

A demonstration of assisting the series of processes required for operating a system with a DENSO robot, from risk analysis to evaluation and reduction.

[D-04] Bin Picking Using COBOTTA PRO and 3D Vision

A demonstration of a robot system package that can be easily and swiftly adopted simply by selecting units, even if the customer has no experience adopting robots or has difficulty deciding the required equipment and specifications. It showcases part assembly that combines COBOTTA PRO with the high-precision 3D vision of Mech-Eye.

[D-05] Event Camera 3D Machine Vision (Reference Exhibit)

A demonstration of a new type of 3D machine vision that combines an event camera with pattern light.
It showcases 3D measurement of materials thought to be difficult with non-contact measurement, such as metals, transparent materials, or pitch black materials.

[D-06] Part Picking Using the "ROBOTTANA" COBOTTA PRO Automatic Picking System

A demonstration of automatically picking workpieces from part boxes on shelves with a COBOTTA PRO to automate operator work for part arrangement and provision.
Joint exhibition with Kanazawa Kiko

[D-07] Collaborative Weighing System Using ROS

A demonstration of dividing combined food measurement work that is normally performed in-person with COBOTTA PRO to achieve labor-saving.
Joint exhibition with RT Corporation

[D-08] English Muffin Cooking Using COBOTTA

A demonstration of cooking English muffins with COBOTTA. This automation idea fully utilizes the kitchen utensils normally used by people to replace humans with robots.
Joint exhibition with Aichi Institute of Technology
DX / Digital Twin
Solution to support future manufacturing utilizing an open development environment and IoT.
Experience the joy of deployment with digital simulation and VR utilizing an open development environment. We also propose ecosystem to support future manufacturing, such as remote support systems using IoT.
[E-01] Digital Twin (VR Experience) of Robot Systems Using a Game Engine

A demonstration of providing digital twins via the Unity game development engine.
It showcases IoT and robot teaching enabled by a virtual space that utilizes the strengths of Unity.
Joint exhibition with Unity Technologies Japan/realvirtual GmbH

[E-02] Digital Twin (Simulation) of Robot Systems Using a Game Engine

A demonstration of providing digital twins via the Unity game development engine.
The addition of realvirtual.io enables various interfaces to be provided, such as a CAD interface, kinematic components, drives, sensors, TwinCAT, and OPC UA, and this helps achieve a wide range of digital twins, from robot cells to manufacturing lines.
Joint exhibition with Unity Technologies Japan/realvirtual GmbH

[E-03] DX Using the ROBOCROSS Robot Digital Platform

A demonstration of joining the ROBOCROSS digital robot platform launched by Kawasaki Heavy Industries, Ltd. to promote the utilization of data and thereby solve social problems and improve the corporate value of customers.

[E-04] Exterior Inspection System Using the Robot Remote Operation Service

A demonstration of utilizing the Remolink cloud service to achieve remote work via robots and provide new automation where people and robots work together remotely.
Joint exhibition with Remote Robotics Inc./SKYLOGIQ Co.,Ltd.
Energy Management
View our Efforts to streamline manufacturing process efficiency through factory enhanced data capture and analytics.
Some examples of the DENSO Group's efforts to streamline manufacturing processes by visualizing factories.
[F-01] Countermeasures for Energy Loss and Carbon Footprint Using IoT

A demonstration of collecting data on various FA devices to accumulate and visualize information on power consumption and equipment operation. This contributes to reducing a carbon footprint by accurately understanding energy usage.
Access
Venue Map DENSO WAVE Booth: East Exhibition Halls E3-11

Venue: Tokyo Big Sight
Address: 3-11-1 Ariake, Koto-ku, Tokyo 135-0063, Japan
TEL: 03-5530-1111