Subscribe to get a start on RFID inventory management.
Chainlane Cloud Platform is a cloud-based service that you can install starting at just one store. After installing this service, you can get a quick start on RFID inventory management easily while continuing to use your existing WMS, ERP, and other systems. This system will improve the accuracy of your product management, and help solve problems like surplus inventory and lost sales opportunities due to out-of-stock items.
The Potential of Chainlane Cloud Platform
1. Reduces initial investment costs and is easy to install
This cloud-based subscription service is easy to install. Because you can combine it with your existing bar code systems, it does not require major system overhauls, thereby reducing the cost and effort involved in installment.
2. Accessible from anywhere at any time
As a cloud-based service, administrators can verify the status of multiple stores from anywhere, no matter where the store is located.
3. Good scalability for optimizing operations
Utilizing this cloud-based platform, you can easily link to other operations to suit how you will use it after installment. In addition to inventory management tasks, the system also enables you to offer recommendations based on product data using store signage.
Operations Concept
This system enables you to identify the status of multiple stores in real-time, from warehouse delivery and shipping to individual store inventories.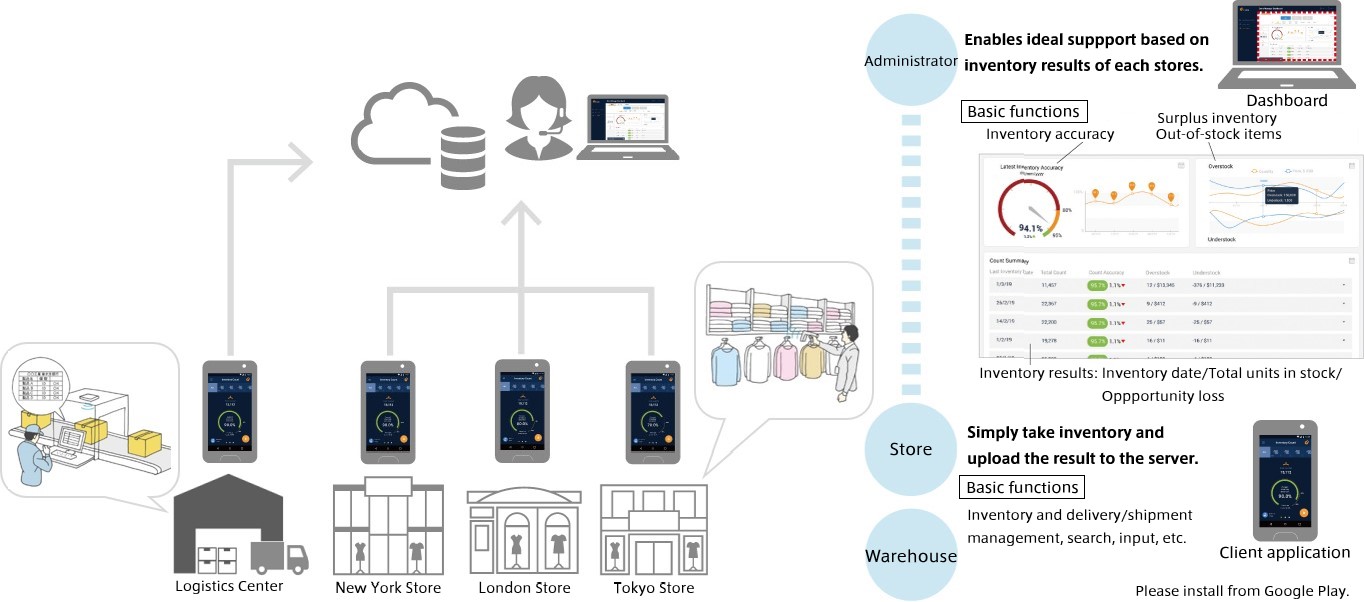 ・Android is a trademark of Google LLC.
・The outer appearance and specifications of the products may change for improvement purposes without prior notice.
*Sales availability varies by country and region. Please contact us for more information.