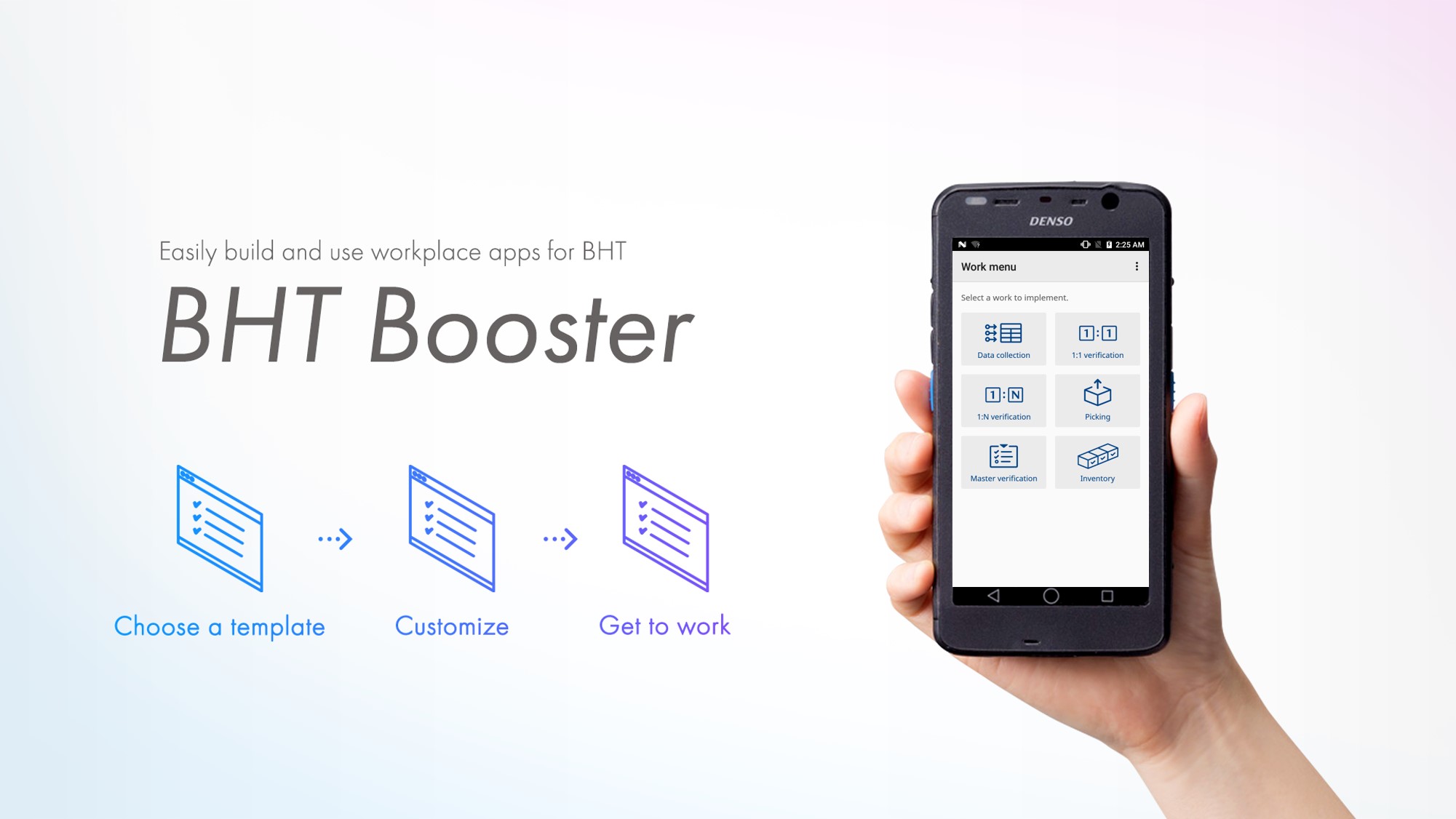 Easily create and customize operational apps
「BHT Booster」is Low-code application development freeware for Android™ BHT. You can instantly use the apps for 6 routine work and can also customize them to create a unique operational app. This software help customers introduce new devices and apps with limited budget.
Benefits
1.Out-of-the-box ready to get to work
Allow you to create and perform 6 types of works immediately with the built-in BHT Booster.

〔Preinstallation〕




Operate easily from terminal.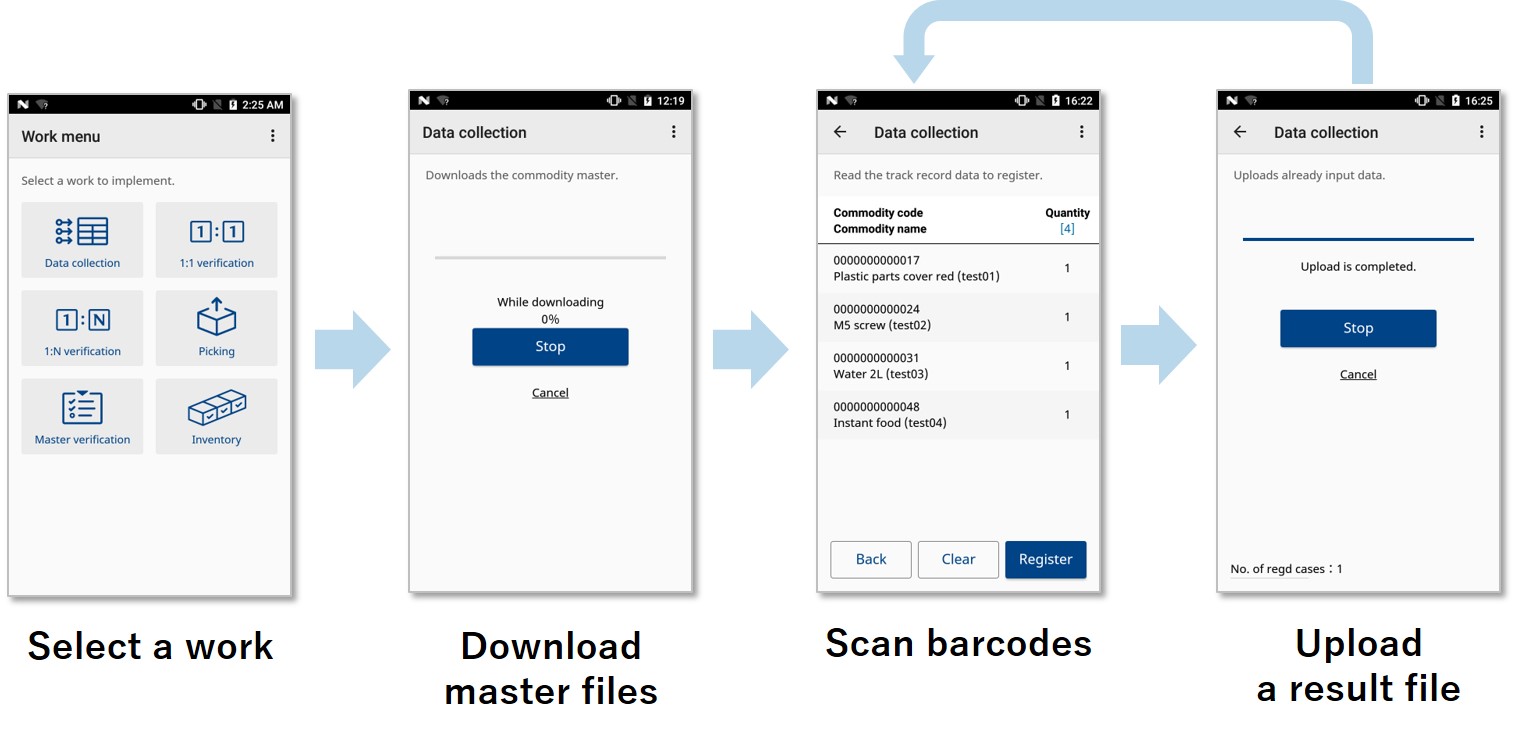 2.Empower everyone to make apps
Enable you to create apps and test them right away in your workplace without development PC and coding experience. You can easily set up by distributing XML file to other BHT.
3.Enhance productivity by using other apps
By using other DENSO WAVE's apps, customers can easily transfer master data and operation result file over a network.
【Other software】
・「
BHTLink
」:Software for transmitting and receiving files between an Android(TM) BHT and a PC.
・「
BHT DMS
」:Manage the terminal, update the application software and OS, transmit master file and others, and collect result files from a PC.
*Sales availability varies by country and region. Please contact us for more information.