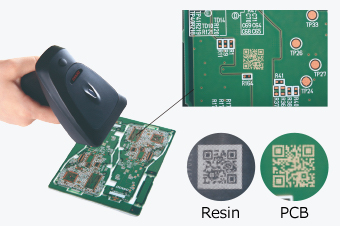 GT15Q supports reading DPM (Direct Part Marking)
2D code marked directly can be read in the plastic and the Base easily and consistently.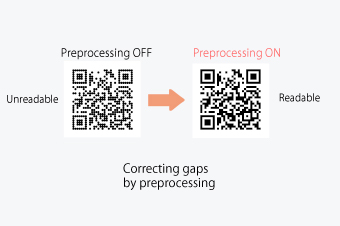 Reading inferior codes with preprocessing (filter) function
The reading performance of an inferior code to print is improved by installing preprocessing (filter) function.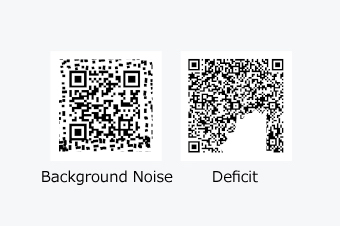 Reading poor quality codes with the latest algorithms
Equipped with the latest algorithms to read a poor quality code.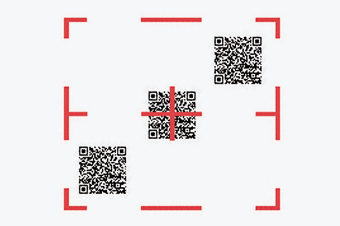 Target Pointer Mode
Enables pinpoint aiming and scanning, even with multiple codes in the scanning area.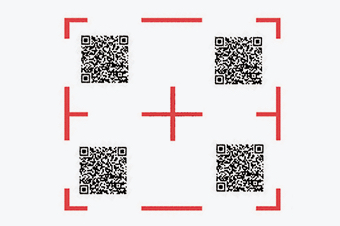 Single Scanning Mode
Able to scan, recombine, and decode QR Codes that are broken down into multiple codes.
Multiple Bar Code Scanning Mode
Instantly scas multiple car codes at once.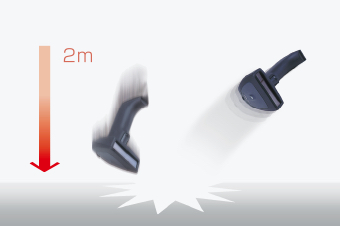 High standard of impact resistance
High standard of impact resistance due to a new stronger body and a design which incorporates impact rubber for added protection.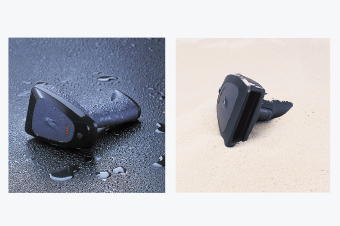 High level of resistance to environments
Passes IEC International Standards Protection Class IP54(equivalent to JIS splash resistance). High level of protection for use in rugged environments. Splash and Dust Proof to Meet IP54 Standards.