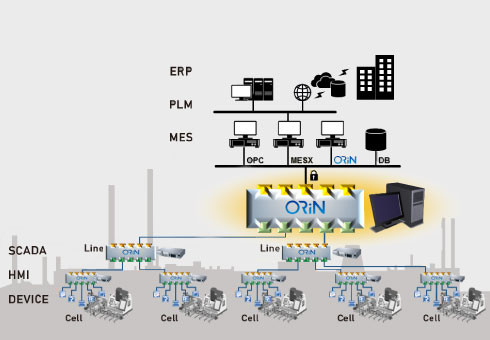 Building equipment networks to achieve the "Innovative Production and Factory" concept
DENSO WAVE has been promoting the informatization of equipment by connecting various FA devices for factory equipment to computers since 2005. The Project Department, which had been involved in planning new business in anticipation of IoT since 2014, was renamed the IoT Promotion Division to start afresh in June, 2016. There was the "Innovative Production and Factory" concept behind this move. This concept is to introduce full-scale IoT technology by 2020 in order to connect our 130 factories around the world via networks, thereby improving productivity by 30% from 2015. This was the first time that Denso mapped out the group-wide ambitious goal of network standardization and its numerical target. The IoT Promotion Division started working on the dynamic introduction of IoT in cooperation with Denso's FIoT Promotion Section of the Innovative Production & Factory Promotion Division.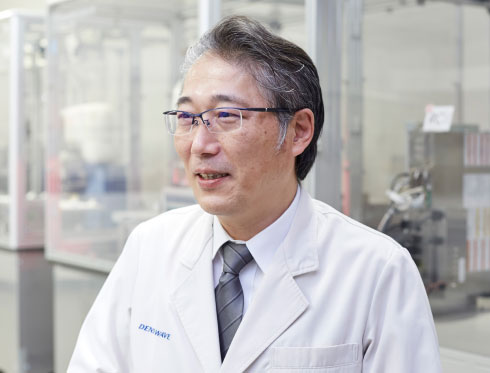 Difficulty in connecting all old and new FA devices
IoT is the concept of connecting goods and things with the Internet. To realize the introduction of IoT, all FA devices need to be connected. However, in the FA industry, because many companies were hesitant to build networks (introduce IT) for equipment, the industry was overtaken by other industries. In addition, each FA device has its own communications specifications and a long lifecycle, so some devices cannot be connected or do not have communications specifications. This situation was a problem to members of the IoT Promotion Division. To connect all FA devices, it was necessary to adopt specifications that could function as a hub. The hub specifications needed to cover not only the communications specifications for each device but also various standard specifications.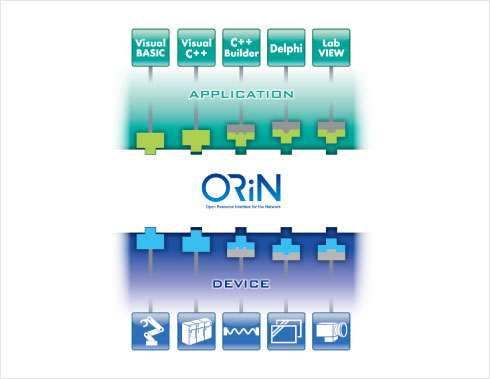 Utilizing data collected through IoT,
contributing to improve productivity in various factories
In 2006, DENSO WAVE commercialized the software tool kit ORiN2 SDK (software development kit) for developing application programs and providers based on the ORiN2 specifications (the advanced version of ORiN1). Using this software program allows the connection of computers via common methods to different FA devices (robots, PLCs, and NC machine tools, etc. produced by various makers) and the simple development of upper application software programs with general-purpose languages (C#, C++, VBA, JAVA etc.). Members of the IoT Promotion Division say with assurance: "The originality of each manufacturing site is to collect and analyze data in production processes to improve productivity. The commercialization of the ORiN2 SDK allows the simple development of upper application software programs that help manufacturing sites make improvements, thereby significantly contributing to systemization.