Overview
IoT Data Share is "Data Integration Software" that enables to connect various automation devices without programming and to provide functions of data collect, process, save, notify and publish.
The collected data can be used as a trigger with setting any conditions. To link with such trigger, emailing, database writing, and external functions are available.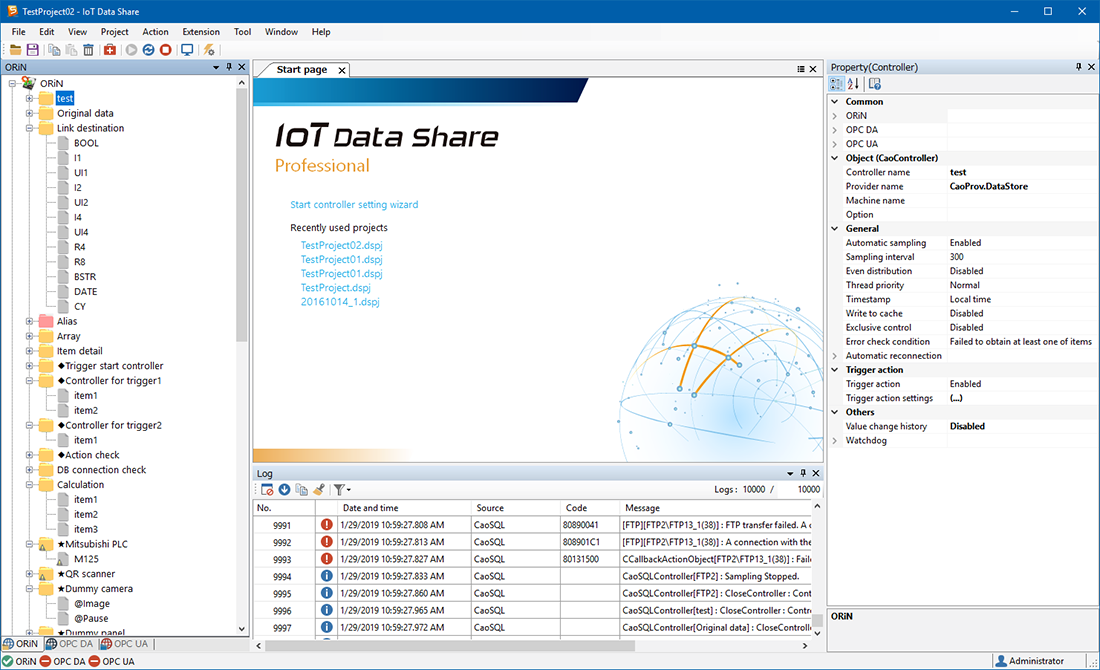 Functions
Controller setting wizard
Setting will complete only by selecting the connection destination information (controller and items) by following the wizard.
Trigger action settings
Trigger actions, executed when a predetermined condition is satisfied, can be set for sampling threads.
Various conditions can be defined flexibly.
Setting diagnostics
Able to check any setting inconsistency within a project before executing the project.
Performance measurement
Performance in each process time can be measured.
Process time and detailed information are plotted to graphs. Useful for the total optimization.